Step One
Congrats and welcome to the first step!
Signing in to your control panel is fast and easy.
Simply go to EMDRremote.com and click the Join My Session button on the top right side of the website.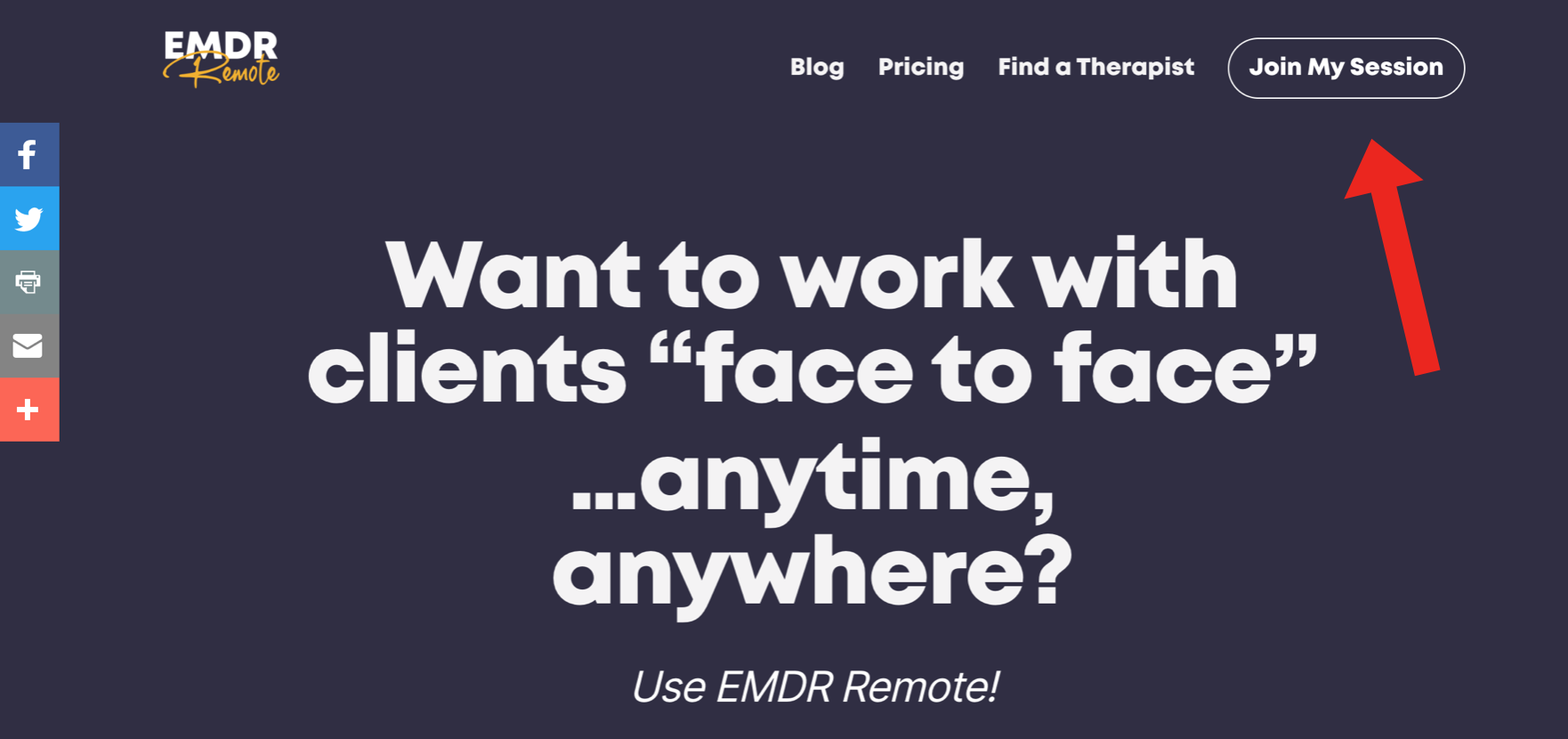 From there, you'll be taken to the sign-in page where you can enter your email and PIN under the "Therapist Login" box.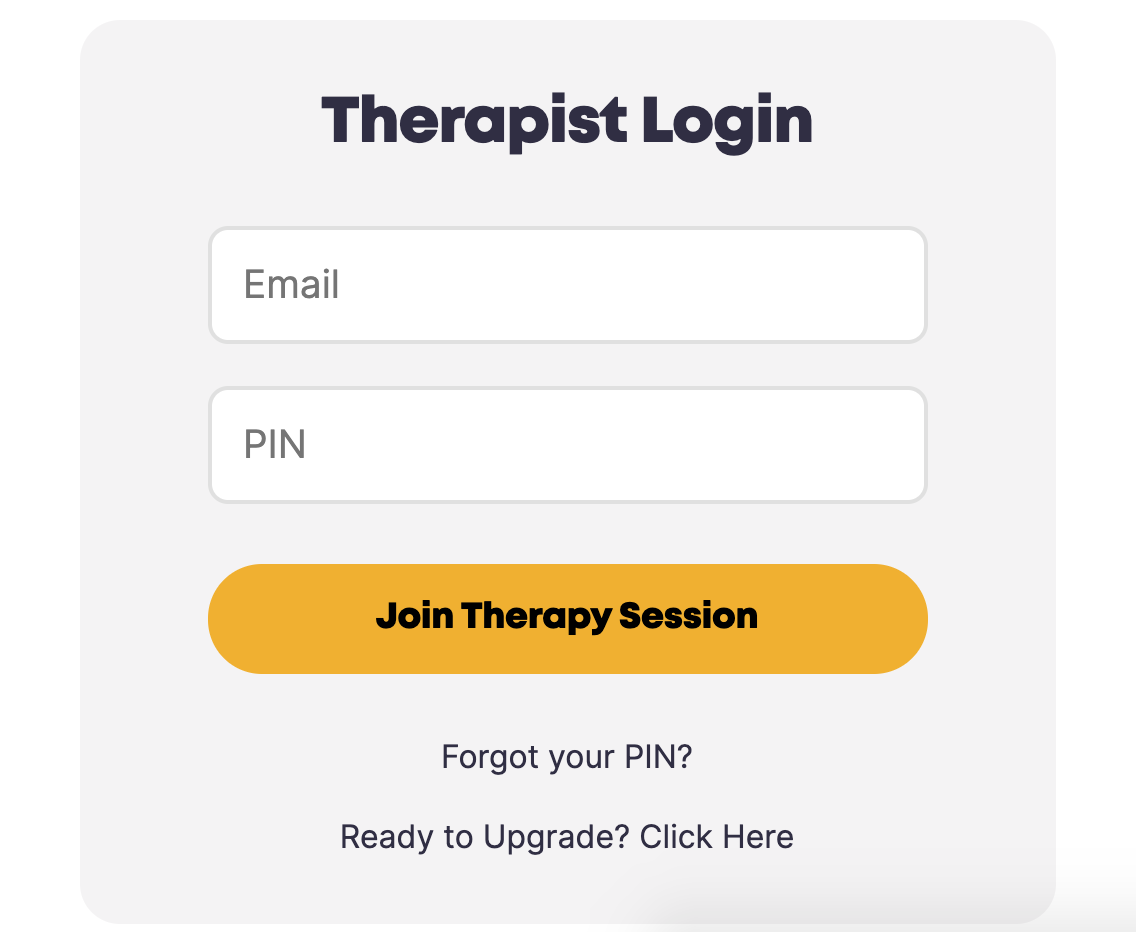 You can find your temporary PIN in the email that was sent to you when you first signed up with EMDR Remote.
You can change your PIN inside your control panel.